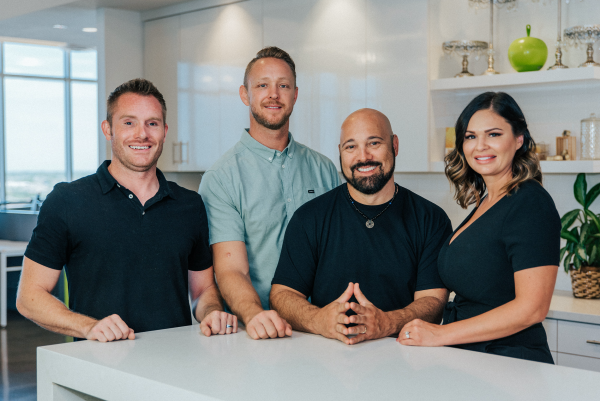 On May 3rd 2021 one of Arizona's newest real estate technology based companies, Zoodealio, announced it's latest agent awareness campaign with INMAN.
The company Zoodealio is focused on ushering in a new era of iBuying and lead generation software. Their "Interactive Multi-Offer Dashboard" gives consumers an offer management system and agent interaction tool never before seen in the market. Zoodealio's proven lead generation cash offer website provides agents the ability to compete with iBuyers for seller leads and an advantage over other agents in their marketplace.
"It's important to us that consumers and agents know we're not like all the other iBuyer cash offers that currently exist on that market; and that takes a bit of education on our part. We believe INMAN can help us create awareness and raise the standards of the iBuyer process. Ultimately, our goal is to provide agents and consumers with the best experience possible and we know INMAN can help us carry the message to everyone who needs to hear it." Says Kala Laos, CEO Zoodealio.
Zoodealio's campaign with INMAN consists of an engagement throughout the rest of the year to educate and promote their unique technology and services offerings. The company's CEO, Kala Laos will be leading two digital events hosted by INMAN in June and August 2021 and ending with a live keynote presentation at INMAN's Tech Connect in Las Vegas, October 26-28, 2021.
"Partnering with INMAN gets us one step closer to achieving our mission of empowering real estate agents in an iBuyer world." - CEO, Kala Laos
For more information on Zoodealio visit www.zoodealio.com
Media Contact
Company Name: Zoodealio
Contact Person: Aaron Pierson
Email: Send Email
Country: United States
Website: www.zoodealio.com