Is the Market Extended?
April 21, 2021 at 10:30 AM EDT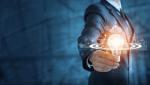 Index Strength The S&P 500 has had some strong momentum over the last month. In fact, if you look at the style indexes along with the EAFE and Emerging Markets, the S&P 500 has been the second-best performer over the last 20 or so trading days, right behind Large Cap Growth. If we look at...