Still Worried by Rising Inflation Threats?
April 20, 2021 at 09:23 AM EDT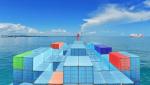 As the economy continues to heal, the risk of rising inflation remains. Commodities exposure and ETFs like the iShares GSCI Commodity Dynamic Roll Strategy ETF (COMT) can help. COMT, which is up 18% on the year, seeks to track the investment results of the S&P GSCI Dynamic Roll (USD) Total...