Silver Pulls Back, But Is It Still a Bargain at Current Prices?
April 09, 2021 at 14:40 PM EDT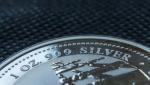 Silver prices have been under pressure in the early going of 2021, as strength in equities are taking precedence over safe haven commodities. Despite the recent weakness, the iShares Silver Trust (SLV) could be a value option at the current price. Silver could get some fundamental help from a...