The author believes success is making it happen instead of watching it happen
(PRUnderground) April 9th, 2021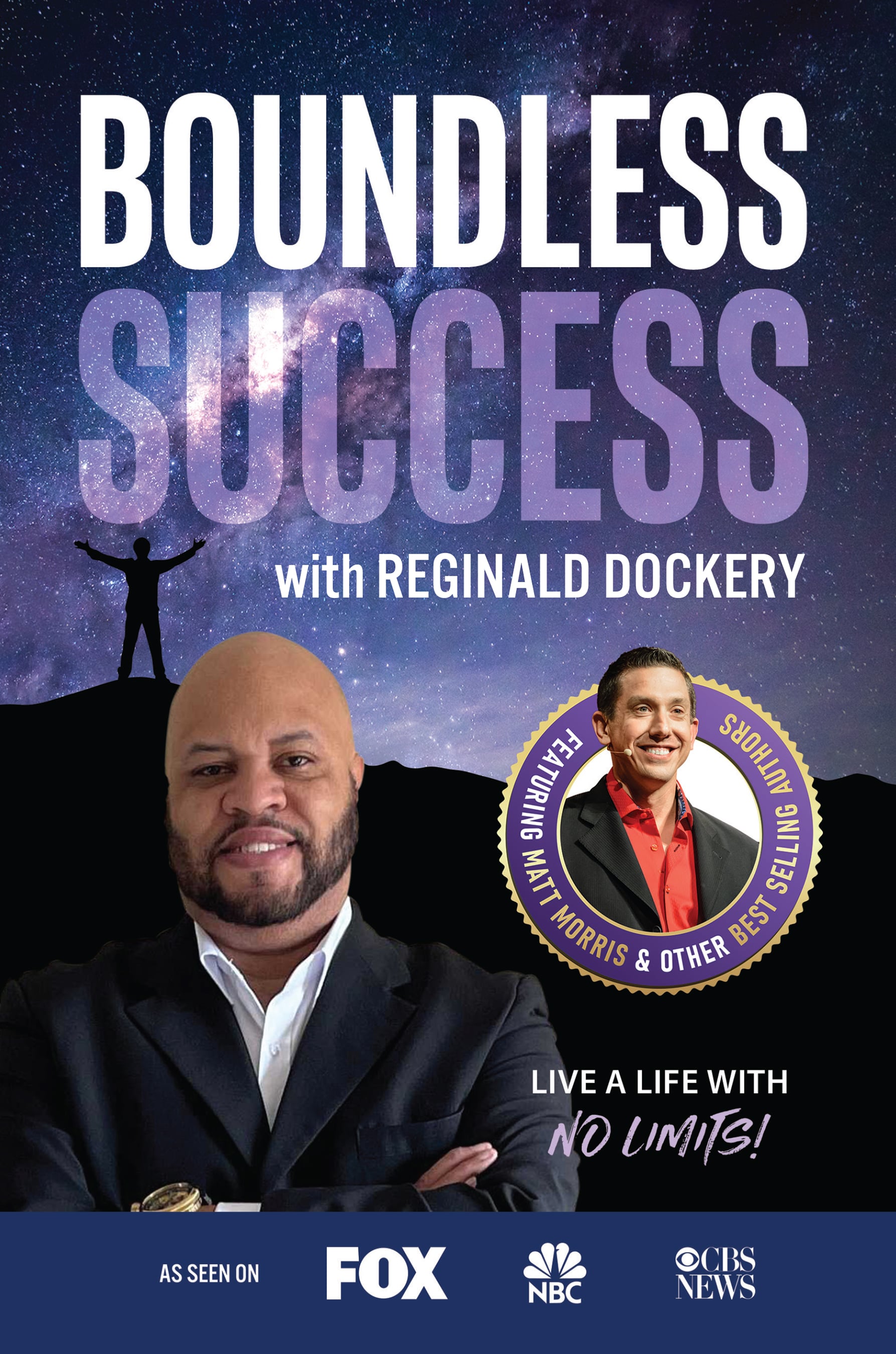 While the concept of a 9-to-5 job is being criticized for not offering the freedom that people seek—whether it's financial freedom, job freedom, and time freedom—Boundless Success with Reginald Dockery, available on Amazon, explains what people can do to generate multiple streams of income to achieve a life of freedom.
An influential speaker, author, and serial entrepreneur, there are few people as accomplished as Dockery. Having worked for some of the biggest corporations, including the NAACP Detroit Chapter, TGI Friday, Lucky Strike Entertainment, United Way, and ASCAP, Dockery is a master at creating custom training and personal relationship development programs for his clients. As the CEO of Lyfe Legacy Management and Dockery Enterprises Inc, Dockery and his team maintain a track record for completing multi-million-dollar projects.
His advice to anyone who wants to lead a successful life is: "If you're interested in 'get rich quick' schemes, then this book is not for you. Because here's the reality: Creating a profitable business takes time, diligence, hard work, blood, sweat, and tears (well, hopefully, not too many tears!)."
Following a systematic approach, Dockery asks the reader a series of questions to help them find a stream of income based on their passion. By doing what we're passionate about, Dockery believes that we can live our best life.
Dockery's approach is based on finding what makes us happy. Once we identify what we're passionate about, Dockery talks about the road ahead, filled with hard work, sacrifice and competition. With persistence, however, anyone is practically guaranteed to find success.
"Coach Reggie is the industry's secret weapon when it comes to business, credit, and wealth coaching! He breaks the traditional coaching mold through his unique teaching methods. This is because Reginald not only knows how to create stunning and practical presentations, but he also knows how to translate these into real-life results! If you're looking for an author, keynote speaker, and coach who can give you incredible value, look no further than Reggie."—Testimonial by Gerald Logan, Real Estate Investor, Entrepreneur.
"In all my dealings with Reggie as a business manager and entrepreneur, he has always been professional, easy to work with, extremely communicative, and organized. I find these traits to be highly important. When you are a service provider such as me, it's a pleasure to work with somebody who knows what they are looking for, helps to get you everything you need to succeed, and compensates accordingly. It makes for a positive and rewarding working relationship for all parties."—Testimonial by Michael Halker, Hawkman Entertainment, Photo Booth Services.
Boundless Success with Reginald Dockery can be purchased on Amazon.
About Success Publishing, LLC
Since 2013, Success Publishing transforms new authors into expert authorities in 60 days, severely reducing the time, effort, and expense of traditional publishing. There simply is no other tool that expresses your message better than your own book.
The post Reginald Dockery's Advice In His New Book - Hire Yourself first appeared on PRUnderground.
Press Contact
Name: Steve Moreland

Phone: 903-312-9166

Email: Contact Us

Website: https://successpublishing.com/
Original Press Release.