From car-care expert and body shop owner, John Mosley.
(PRUnderground) April 7th, 2021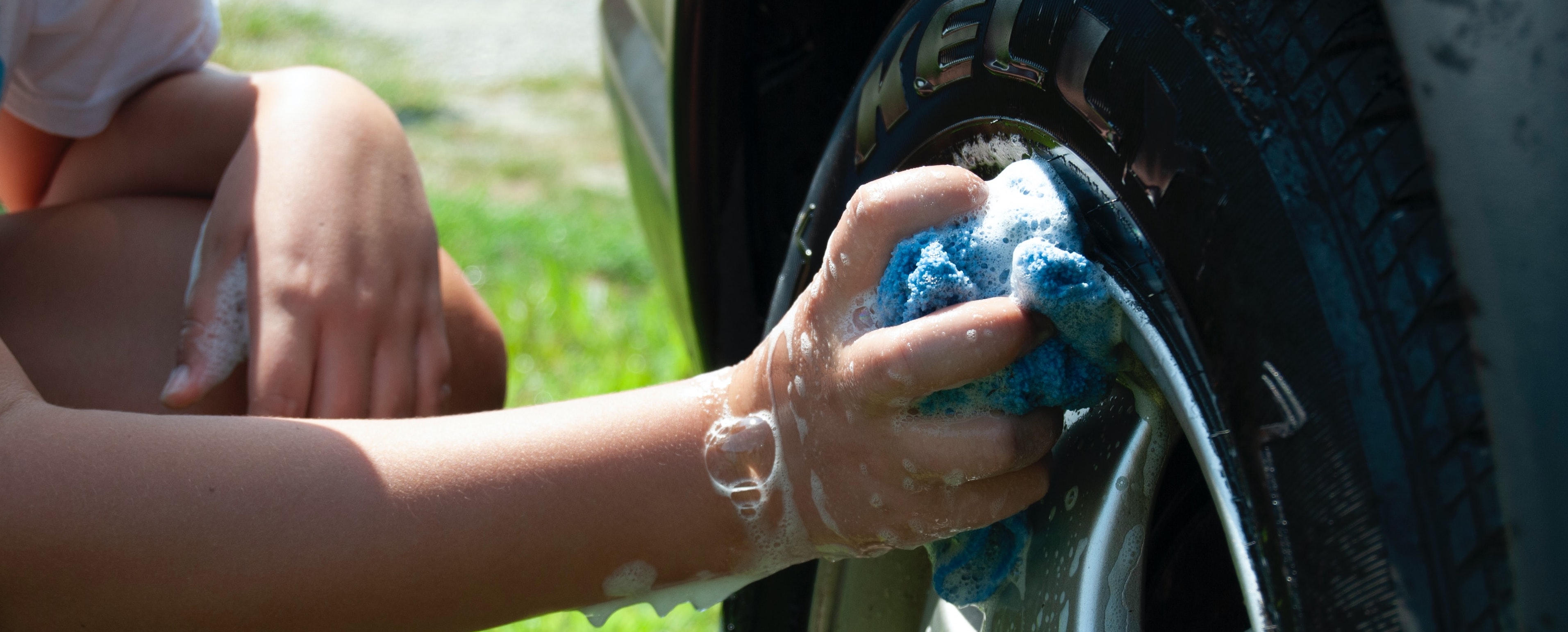 Most vehicle owners follow a strict maintenance schedule for their vehicles — but they often let their vehicle's aesthetic and body care fall to the wayside. If you have a vehicle—in any condition—taking care of the body and interior will help maintain the value of the vehicle and enhance the driving experience.
John Mosley, a trusted car-care expert with 30+ years in the body shop industry, and a Congressional expert testifier for the Mississipi auto-body industry, shares simple ways to take care of your vehicle at home.
"As a general rule of thumb, daily-drivers should be washed and lightly detailed about every two weeks. It might seem like running through a touchless carwash is the easy solution. But unfortunately, those carwashes aren't personalized enough to get the job done right. These washes service cars that range in size and shape from a Volkswagen Beetle to a half-ton Duramax — resulting in a lot of missed details. Vehicle owners can save money and do it better at home!"
To maintain your vehicle's integrity in places other than just under the hood, Mosley shares a quick list of tasks to help you keep your car looking great. He has developed John's 360° Coatings, a line of professional-grade ceramic coatings, sealants and cleaners praised by beginners and professionals for the ease of use, instant results and great value.
Start with the Interior
If you are cleaning your car at home, Mosley recommends starting from the vehicle's interior because it is the area that surrounds you and will make your driving experience more enjoyable. Plus, the interior is a big miss of automated carwashes. Take the following steps to clean and protect a vehicle's interior:
1.      Clear out any clutter or garbage that has been left in the vehicle.
2.      Vacuum floor mats, carpet and any fabric seats — don't forget the trunk!
3.      Clean and protect the dash and hard interior surfaces with a spray ceramic coating like Super Blue Speed Coat for long-lasting protection against harmful UV rays, dust and dirt.
4.      Apply a layer of interior protection like Textile and Leather Guard to seats and seatbelts for liquid repelling protection against spills and stains.
5.  Admire the results and enjoy the experience.
Next, Shine Up the Exterior
The exterior of a vehicle undoubtedly takes on the most wear and tear. Harsh weather and chemicals, bleaching UV rays, bugs and dirt all take their toll. Reverse the damages with these steps:
1.      If the vehicle has been cared for on a regular schedule, and it's not too coated in dirt, spray down the exterior of the vehicle with a waterless carwash. Yes—waterless.
Rub the product in and wipe away excess product and grime. Try something like John's 360° Mint Ceramic Waterless Carwash.
2.      Follow-up with a spray ceramic coating, for a sleek and long-lasting protected finish, like John's 360° Super Blue Speed Coat.
3.      Finish the wash off by paying a little extra attention to your tires. Using a gel, like John's 360° Orange "No-Sling" Tire Gel, on all four tires will bring back the rich, dark color to the tires, while protecting them from the sun's bleaching UV rays.
Super Dirty?
If your vehicle is excessively dirty, suds it up from roof to rims with a concentrated foaming soap like John's 360° Concentrated XP and water to gently lift away dirt. Rinse and then follow steps 2 and 3 above.
Product Tips  
When shopping for vehicle detailing products, Mosley recommends:
• Professional grade: use what the professionals use. They use products all day long and know what will deliver the best results.
• Long-lasting: make sure the products you apply reapplication too soon, for example, a wax wears off and lasts only about 3-6 weeks but a spray ceramic coating creates a better finish that lasts longer, like 3-6 months— John's 360° Coatings Super Blue Speed Coat results last 2-3x longer than others on the market
• Stronger: Look for strong products that withstand the harshest conditions (ice, salt, grime, heat, UV rays, oil, etc.)
• Value: Yes, it is about the purchase price, but it is also about how long it lasts and how often you have to reapply it. Plus, how much time you have to put into it. Mosley makes his longer-lasting, stronger John's 360° products in sizes that can cover more than one average size vehicle — and that are easy to apply. Making John's 360° products a great value for the at-home detailer.
Check out the entire line of John's 360° Coatings products and bundles for automotive, marine and even aircraft detailing to get started.
It's easy to care for your vehicles at home when you know the steps and have the right products — and you can do it for a great price. These extra steps help maintain your vehicle's value, without keeping it locked up in a garage and never seeing the pavement
About John Mosley:
Body shop work is in founder John Mosley's blood. A love of painting and a passion for quality refinish work sparked his interest in producing his own line of ceramic coatings and sealants.
He had used just about every product out there, but wanted better. Shinier. Stronger. Longer. Because John expects perfection in everything he does.
John sought out chemists with extensive experience in polymers, resins, and ceramics. Together, they formulated a superior coating with revolutionary nano-ceramic technology. Relentless testing and a drive for perfection led John and his team to develop a product that is changing everything we know about ceramic coatings and sealants.
About John's 360° Coatings:
Automotive, marine or aircraft — protect and preserve with premium detailing products and the strongest, longest-lasting ceramic coating on the market.
All products are made right here in the USA and are available nation-wide at Johns360Coatings.com.
Check them out online:
www.facebook.com/johns360coatings
www.instagram.com/johns360coatings
www.youtube.com/johns360coatings
About John's 360° Coatings
About John's 360º Coatings®
John's 360º Coatings is an aircraft, automotive and marine ceramic coating and detailing product company. Years of body shop experience led founder John Mosley to develop a superior ceramic coating using nano ceramic technology that outperforms the competition. A supporting line of detailing products have been developed to make caring for and protecting aircraft and vehicles of all kinds faster and easier, without compromising the quality of protection. This family-run company operates out of Clinton, Mississippi.
The post Tips to help maintain your car's value - John's 360° Coatings first appeared on PRUnderground.
Press Contact
Name: Kelsey Flanery

Phone: 6123438880

Email: Contact Us

Website: johns360coatings.com
Original Press Release.