Gunning for Gains: Energy Re-Emerging with the GUNR ETF?
December 02, 2020 at 11:48 AM EST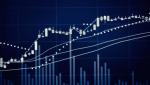 The energy sector is finally showing signs of life, and that's good news for exchange traded funds like the FlexShares Morningstar Global Upstream Natural Resource Index Fund (NYSEArca: GUNR). GUNR jumped more than 15% last month. GUNR provides exposure to the rising demand for natural...