Will There Be More Selling Ahead for Crude Oil?
September 23, 2020 at 12:02 PM EDT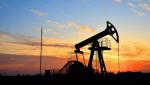 It's been a rough and tumble year for oil after it dropped to negative prices back in April, but managed to come out of the depths of this negative price territory and climb back, giving bullish oil traders some hope. For West Texas Intermediate Crude Oil in particular, it's been...