Will Oil Prices Be Stuck Around $40 for Next Two Years?
September 14, 2020 at 13:45 PM EDT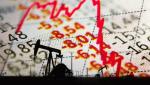 After falling below $0 during the month of April, oil prices certainly want to forget the year 2020. While oil has come back from the depths of $0, one market expert says it could stay within the $40 range for the next two years. "It's hard for me to see oil prices getting out of [...] The post...