Is the S&P 500 in Danger of Overheating?
September 01, 2020 at 11:40 AM EDT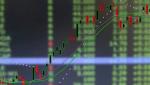 Warm weather climate or not, investors around the world are feeling the heat of U.S. equities rallying during the month of August. As the major U.S. indexes continue to rebound from March's pandemic sell-off fiasco, could indexes like the S&P 500 be in danger of overheating? "The S&P 500...