Journals What About The Dog? and now, What About The Cat? are providing pet owners with the resources needed to preplan their pet's care during this worldwide pandemic.
(PRUnderground) July 28th, 2020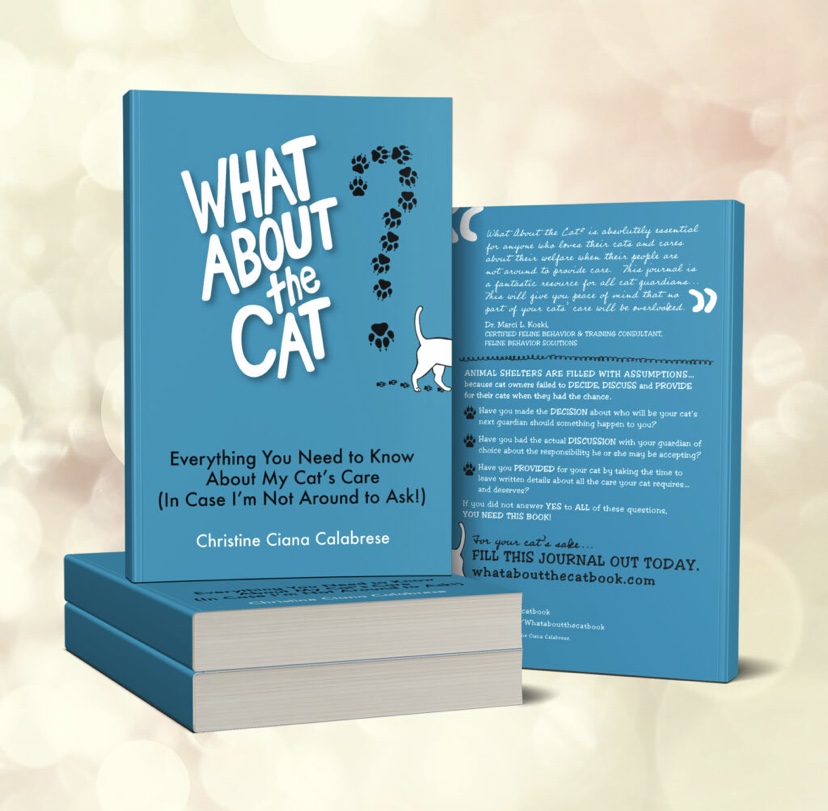 What would happen to your dog or cat if something happened to you?
What About The Dog? and What About The Cat? are journals which act as a pet's "instruction manual" so now pet owners can rest assured that their cat or dog will be properly cared for if ever in their absence. "The core message of these journals is to 'decide, discuss, and provide' for your pets before illness or tragedy strikes," author Christine Ciana Calabrese explains. These journals literally outline everything a pet owner would need to consider should a beloved pet need to be rehomed, temporarily or permanently; additional resources such as animal sanctuaries and rehoming organizations are listed in these journals as well for owners hard-pressed to come up with alternate caregivers.
"To be blunt, pet owners are dying every day, either due to Coronavirus or other causes, and their cats and dogs are ending up in animal shelters, unnecessarily. What About The Dog? and What About The Cat? are literally life-saving tools for these animals right now. All pet owners should have a copy of these journals, and have a plan in place for their pets, especially in these unpredictable times; peace of mind is priceless."
About Good Karma Pet Services LLC
Press Contact
Name: Christine Ciana Calabrese

Phone: 7083886140

Email: Contact Us
Original Press Release.