Are Traders Ready to See Oil Prices Go to $0 Again?
July 15, 2020 at 11:27 AM EDT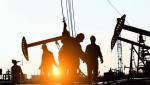 Oil traders remember all too well when oil prices reached negative territory following the coronavirus sell-offs in March, which gave way to a serendipitous drop in oil prices to under $0 a month later. Are traders prepared for $0 prices again? "Oil prices have rebounded sharply from their April...