Stop Clogging Your Drains and Sewers with "Flushable Wipes"
(PRUnderground) July 8th, 2020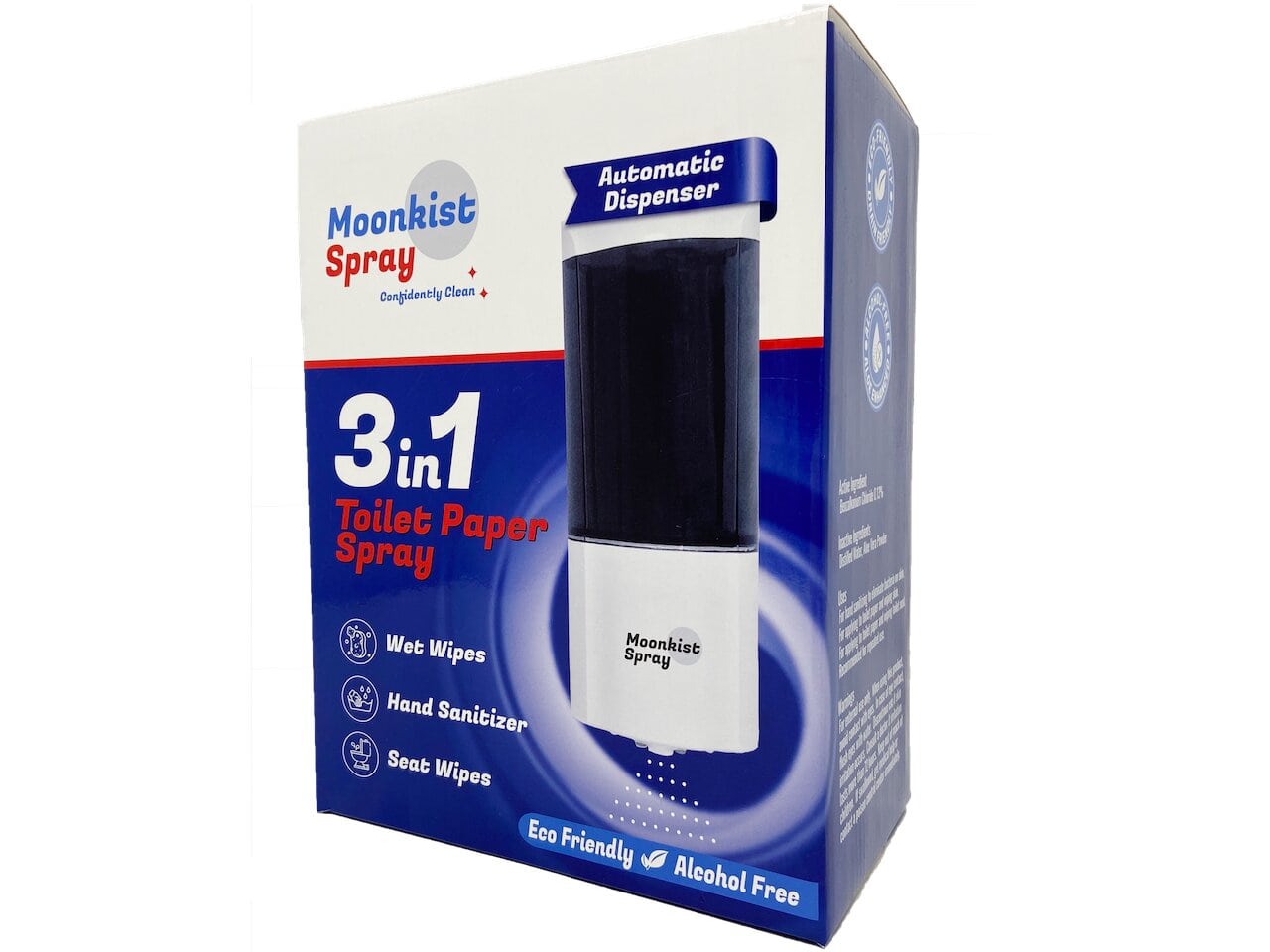 Moonkist set out to solve one goal for everyday wet wipe users when they were founded in 2019: Stop drains and sewers from clogging. It turns out that "flushable wipes" aren't actually flushable because they don't dissolve in drains and sewers. So what happens to them? They turn into colossus "fatburgs," clogging and breaking sewers and drains.
After researching all of this, Moonkist realized that the only truly flushable wipe is toilet paper. But how could you turn toilet paper into a wet wipe?
It turns out, it's all in the spray! A simple device was created that holds an alcohol-free, skin safe formula that spritzes automatically onto toilet paper when held underneath it.
The spritz is done in a way that the toilet paper won't tear when wiping and the formula can safely be used down there for women, men and children.
But there's more! Bathroom goers can use the dispensed formula to kill bacteria on the toilet seat and their hands. It's 99.9% effective against bacteria!
So what started out as a one solution-solving product has now turned into a 3-in-1 solution that can be used in any bathroom.
Moonkist has gotten a lot of feedback from their consumers on the product. One thing many of them like the most is that it's easy for kids to use, especially when it comes to cleaning their hands. "It's super simple for my kids to put their hands under, get a spray, wipe their hands and they are clean. No messes at the sink, no dry skin from alcohol-based sanitizer," said Savanna Dalton.
Anyone who is interested in learning more about this new 3-in-1, eco-friendly bathroom solution can visit www.moonkistspray.com. The product is available to purchase there and on Amazon.com.
About Moonkist LLC
Press Contact
Name: Colin Gibbons

Phone: +1-314-451-1503

Email: Contact Us

Website: https://www.moonkistspray.com/
Original Press Release.