Tail Bangers was created around the idea of making gourmet dog treats designed with dogs health as the primary concern. Their mission since day one was to produce great all-natural dog treats. Be the person your dog thinks you are!
(PRUnderground) June 29th, 2020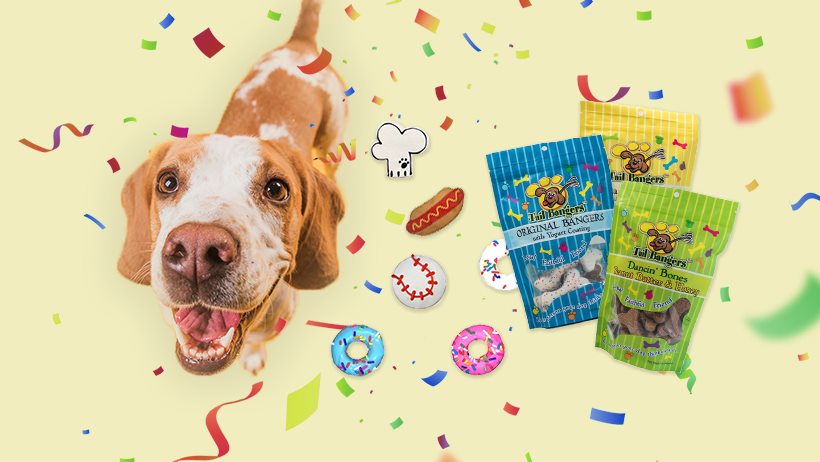 Tail Bangers has launched an online store for all-natural dog treats for holidays, birthdays, and every day. Their goal is to "To create freshly baked treats that are healthy, fun and a bit extravagant" – according to Tail Bangers' spokesperson.
The new dog treats retail store features streamline and modern design, improved functionality, and easy access to essential information about each dog treat to help customers make an informed decision about their dog's needs.
Tail Bangers offers a wide selection of dog treats and is proud to introduce 4 new tail-wagging flavors to their online store, such as:
Happy Birthday Cake and Dog Treat Gift Set – Includes bundt cake and their most popular flavor dog treat, Original with Yogurt Coating.
Original Bangers with Yogurt Coating – These fun and delicious bones are the perfect size to reward your pet.
Peanut Butter & Honey Dancin' Bones – Tasty, peanut butter flavored dog snacks made with whole, human-grade ingredients.
Cheddar N' Bacon Dancin' Bones – Nothing artificial, just whole wheat flour, flaked oats, canola oil, eggs, cheddar cheese, and bacon.
All of their puppy treats are made from the healthiest human-grade whole ingredients and are preservatives, corn, wheat, and soy FREE! Tail Bangers empowers their customers to make life-affirming choices for their canine friends.
For more information visit their website at TailBangers.com
About Tail Bangers
Tail Bangers believes dogs are family so they created dog treats to celebrate your relationship with your pet on birthdays, holidays and every day! The dog bakery was born October 1, 2003. Since then, Tail Bangers has been a pet parent favorite. What began in a modest garage with two girls baking and selling dog treats at craft shows and street fairs, has grown to become one of the largest dog bakeries in the United States! All of their ingredients come from bakery suppliers, are sources in the United States and proudly made in Millsboro, Delaware.
Press Contact
Name: Stav Sarandiev

Phone: 213-325-6603

Email: stav@digitawise.com
Original Press Release.