Have Stocks And ETFs Capitulated Yet?
March 04, 2020 at 19:46 PM EST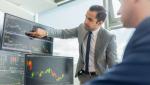 Stocks and ETFs rallied strongly today on the success of Joe Biden in the race for president, as fears of the coronavirus are put on the back-burner for a moment. But analysts and investors alike are wondering how much this market is likely to decline before truly bouncing back, given that...