Are Actively Managed Funds Going the Way of the Dinosaur?
July 17, 2019 at 11:04 AM EDT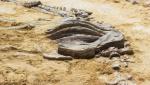 If dinosaurs had it their way, extinction was probably not on their list of possible fates, and actively manged funds could be experiencing the same scenario. Even by offering lower fees, it may not be enough to stem the tide of a strong push toward passive management funds. According to data from...