Using the spirit of her son's bedtime stories, Camp Strange was created to help children with Autism understand the strength within themselves.
(PRUnderground) April 8th, 2019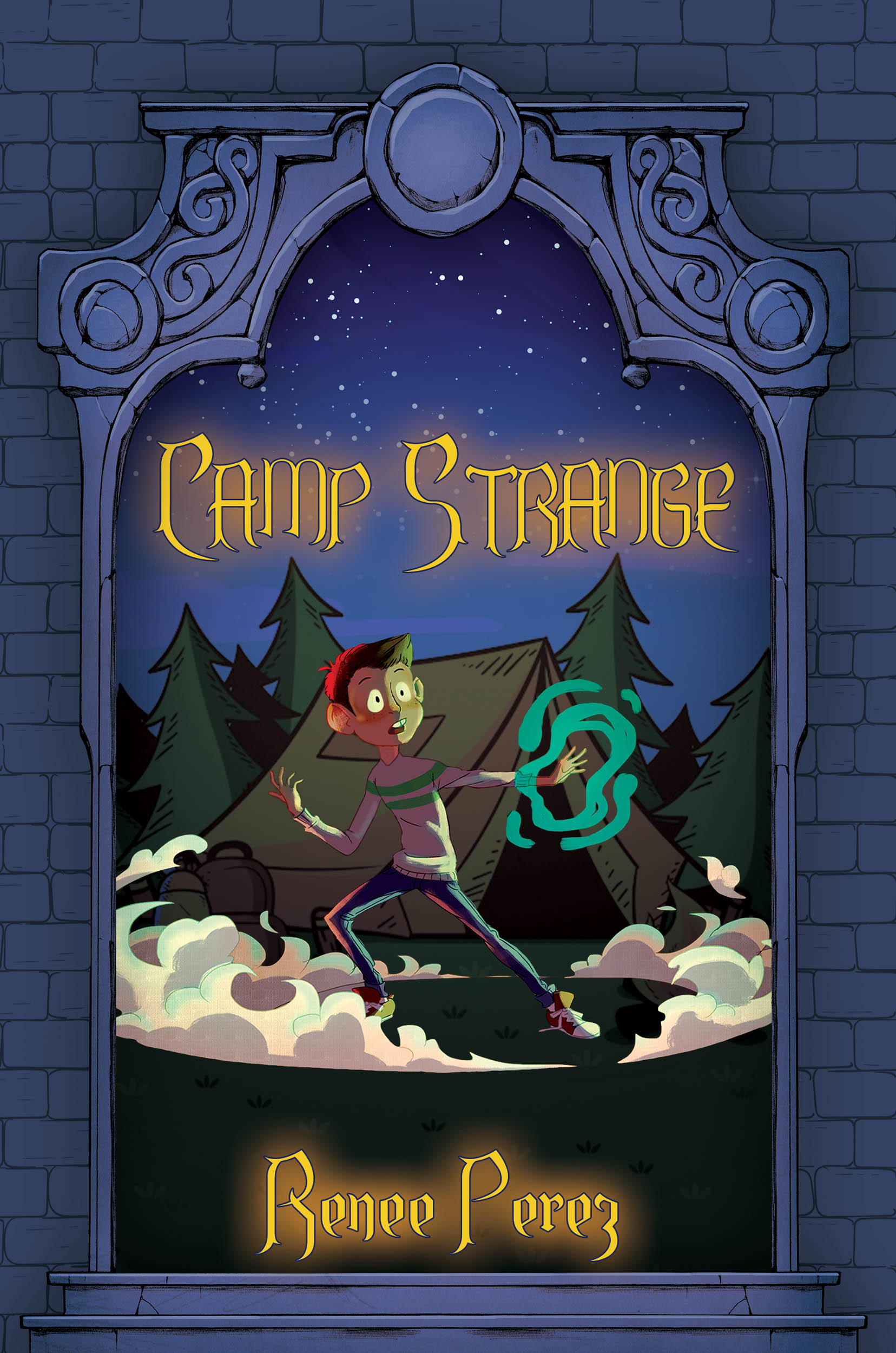 In the book, life is hard for Ezekiel Raroso (main character who dons the same first name as Perez's son), who is prone to magical misfortune, the school bully's notorious wedgies, and his mom who sends him off to summer camp. After destroying the school gym by igniting a 3.7 earthquake with his science fair project volcano, Ezekiel recalls a lifetime of strange occurrence, including his family never talking about the father he's never met, which have made him a target for the school bully. Lucky for him, school is out for the summer. On the bus ride to camp, he quickly realizes something is strange as the bus driver sends the bus flying off the side of a mountain and it continues to fly. When Ezekiel reaches camp, he quickly learns not is all as it seems. The kids are strange just like him. There are rumors of an evil uprising while Ezekiel and his new friends find themselves soaring in a magical adventure to find a camper who goes missing.
Perez's son Ezekiel has struggled to make friends, a common concern for many parents of children with autism. At night when Ezekiel would cry upset at the day he had, the way the "mean kids" would treat him, or how he "hated autism," Perez would tell him stories where he had friends, could fly, and would save the day in five minutes or less. Perez created a stand-up ensemble of diverse characters for her son to befriend, and a magical place where being strange is a requirement.
"Camp Strange, is in fact, the best thing ever…Perez follows squarely in the footsteps of J.K. Rowling—from Ezekiel's unmitigated bullying, dark legacy, and natural aptitude for both magic and flying to such facets as magical houses and cuisines and the camp's bearded Magnus Magister. But Ezekiel is a less hotheaded 11-year-old than Harry Potter was. Ezekiel's most prominent quality is his empathy, and this, more than anything, forms the crux of the book. For all their excited companionship and adventures around the camp, though, what comes across most is their awareness of one another's feelings." -KIRKUS REVIEWS
Perez will be a featured author at the Berkeley, Bay Area Book Festival May 4th-5th and at Nerd Camp SoCal, on July 19th, 2019, an event where Los Angeles educators and authors discuss literacy.
Copies of Camp Strange are available at all major booksellers, including Amazon, Barnes & Noble, and Black Rose Writing
Print and Electronic review copies available upon request
Contact: Christopher Miller / Social Media & Marketing Expert, Black Rose Writing
About Black Rose Writing
Black Rose Writing is an independent publishing house that strongly believes in developing a personal relationship with their authors. The Texas-based publishing company doesn't see authors as clients or just another number on a page, but rather as individual people… people who deserve an honest review of their material and to be paid traditional royalties without ever paying any fees to be published.
Press Contact
Name: Christopher Miller, Social Media & Marketing Expert

Phone: 2107673256

Email: pr@blackrosewriting.com

Website: www.blackrosewriting.com/home
Original Press Release.