Trading 101: What is a Dividend?
November 15, 2018 at 06:00 AM EST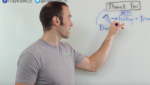 "When I first started to learn about the stock market, one of the first question I remember asking was, "what is a stock dividend?" I've come a long way since then; however, if you are new to the markets, perhaps you have no idea what a dividend is. Essentially it is simply...