No one was trading yesterday.
The markets may as well have been closed based on the volume trading on the S&P's ETF (SPY) and, as you can see, the TradeBots that did show up for work dutifully brought us right back to $210 (2,100 on the index) – to preserve the illusion that all is well – even though it's clearly not.  
Obama made a great speech yesterday laying out the good and bad of our current economy and setting the tone for the next 6 months of debate as we decide who will replace him next year.  The things that make me nervous about the markets have nothing to do with our economy – which is slowly recovering – it's about the economies of Europe and China and Japan.  Those are the economic nightmares that keep me up at night.  
Just yesterday, Bloomberg reported that the PBOC is looking to crack down on China's $8.1Tn on-line financing market (ie. shadow banking), which is used to finance everything in China from diamond mines to weddings.  $8Tn is 80% of China's entire economy in unregulated banking and the fear is that it's become a massive Ponzi scheme as more and more small investors get involved in lending shcemes in search of higher interest rates than the banks give them.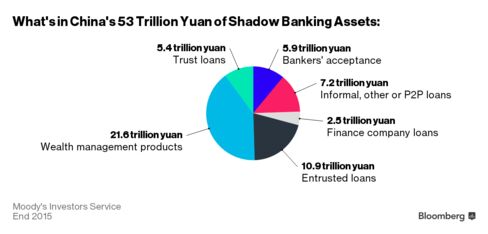 "Risks have also emerged because of the relatively loose regulations," Yu Xiangrong, an economist at China International Capital Corp. in Hong Kong, wrote in a recent note, citing reports of Ponzi schemes and operators disappearing with investor money. "We expect China to step up its efforts to address the risks associated with internet finance and to tighten regulations on fundraising, loan-pricing, lending and risk controls."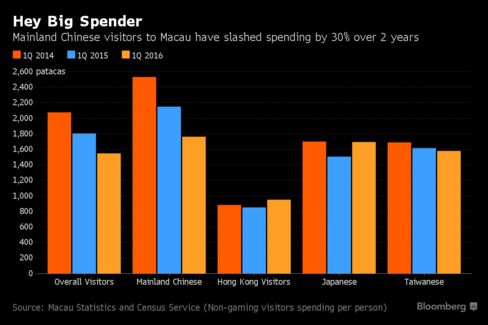 Meanwhile, casino revenues in Macau fell 9.6% – another indication of Chinese belt-tightening and April was down 9.5%.  The average visitor spent $220, down 30% from 2014 and Macau's economy is down 13.3% in Q1 – it's 7th consecutive decline.  Wynn (WYNN) opens the Palace in July – it will be interesting to see how that goes.  Then Sands (LVS) opens the Parisian in September.  While we wait, Moody's has downgraded the city's…