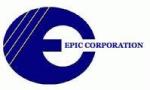 AUSTIN, TX--(Marketwired - June 16, 2015) - EPIC Corporation (OTC PINK: EPOR) and Ronald Tucker its CEO announced, "EPIC the Pink Sheet Dividend Company has revised the exchange rate of the Exchange Offer due to the significant increase in the market price of its common stock. The exchange rate is now 2.5 shares of the Company's common stock for 1 share of its Series A 5% Convertible Preferred Stock. The former rate was 5:1."
Register for direct updates from the company at http://www.epiccor.com/Investors.html.
The Exchange Offer, assuming an investor purchases 12,500 shares at $0.15 per share for a total of $1,500, enables an investor to earn a cash on cash annual ROI of 12.80% even if the market price of the common stock at the date of declaration of the quarterly dividend and the sales price of the shares of common stock received in the stock dividend is $0.05 per share or less. If the market price was $0.10 or $0.15 per share instead of $0.05 per share the cash on cash annual ROI for both amounts would be 17.78%.
EPIC is an "outside the box" Pink Sheet Company. What other Pink Sheet company has paid stock dividends in its own and other companies common stock, created a preferred stock that pays quarterly dividends in its own common stock, makes voluntary exchange offers to its market investors of common stock for preferred stock, generates revenues and gains from private companies that are developed into public companies, declares special dividends in free trading securities of other private public companies, and provides both real and market returns on investment (ROI) opportunities.
EPIC's management believes its investors are the source of wealth. Any Pink Sheet, Penny Stock, or Blue Chip investor should receive a real ROI without liquidating their investment to realize a market ROI. The Company offers both a high yield real ROI through its preferred stock's quarterly dividend and a potential market ROI through the appreciation of its common and preferred stock.
About EPIC
EPIC Corporation, the dividend company, is an out of the box Pink Sheet Company. Its business is to develop private companies into public companies by providing them with corporate, business and financial services both before and after becoming a public trading company.
Visit www.acufabinsoles.com to buy AcuFAB® insoles.
Visit www.epicistore.com to buy AcuFAB® acupressure support surface.
Visit www.acufabric.com to buy the AcuFAB® acupressure spacer fabric.
Visit www.epiccor.com for corporate information and http://www.otcmarkets.com/stock/EPOR/quote for investor and financial information.