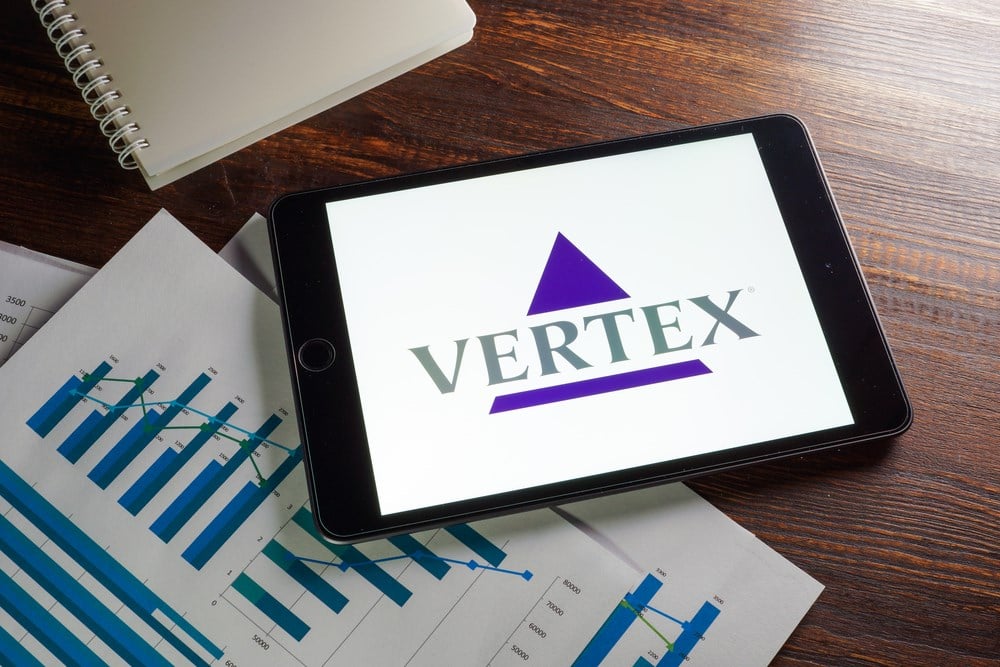 Suppose you're looking for a sector that will benefit from an end to the Federal Reserve's interest rate hiking campaign. In that case, you may look at biotech stocks, a sector filled with long-dated assets, meaning their value is sensitive to changes in interest rates. 
One reason for this sensitivity is that the success of biotech companies depends on getting new drugs and therapeutics to market. That means getting through clinical trials that take years, and lots of capital, to complete. And many of these companies may be in the pre-revenue stage. 
While some economists will argue that biotech stocks are not particularly sensitive to interest rates, recent history would disagree. Since February 2021, the SPDR S&P Biotech ETF (NYSEARCA: XBI), considered a close proxy for the biotech sector, is down approximately 50%. That correlates with the beginning of the Federal Reserve's campaign to raise interest rates. 
Although investors must be careful not to confuse correlation with causation, the XBI is up nearly 15% since the banking crisis made investors believe the end of the Fed's interest rate campaign is in sight. 
The biotech sector is one of the most volatile sectors. However, it may also present one of the greatest opportunities. Here are three biotech stocks that offer opportunities for long-term investors. 
An Investment: The Future of Disease Treatment 
When investors hear terms like gene editing and modifying our DNA, it can stir both positive and negative thoughts. But there's little doubt that gene editing represents an exciting future in the biotech sector. And CRISPR Therapeutics AG (NASDAQ: CRSP) is on the leading edge of this emerging sector. 
The company's proprietary CRISPR/Cas9 gene editing platform allows for three specific categories of gene editing. Specifically, it facilitates the ability to disrupt, delete, or correct/insert a DNA sequence. 
The possibilities of gene editing in areas such as oncology and diabetes are compelling. And those are two of the focus areas for the company's pipeline. CRISPR is also partnering with several companies to help advance its pipeline candidates. The partnership will increase the likelihood of success and give the company much-needed capital since it is not yet profitable. 
The field of gene editing is becoming more crowded. Intellia Therapeutics, Inc. (NASDAQ: NTLA) and Caribou Biosciences, Inc. (NASDAQ: CRBU) are competing names. These companies have partnerships with Regeneron Pharmaceuticals Inc. (NASDAQ: REGN) and Pfizer Inc. (NYSE: PFE). 
However, there is room for all of these stocks at the moment. CRSP stock is up 42% in 2023, and the CRISPR Therapeutics analyst ratings on MarketBeat give the stock a 23% upside from its current level. 
A Different Way to Play the Gene Editing Sector and More 
Vertex Pharmaceuticals Inc. (NASDAQ: VRTX) is one of the key partners of CRISPR Therapeutics. The companies are partnering to move CRISPR's Exa-Cel platform through clinical trials for transfusion-dependent beta thalassemia and severe sickle cell disease. The companies are targeting approval in 2024. If approved, it could yield $1 billion in sales in 2028. 
Unlike CRISPR Therapeutics, Vertex is generating revenue and is already profitable. So while you lose the pure-play element of gene editing, VRTX stock offers many of the same benefits. Plus, you have a company with several other avenues for creating revenue. 
When you invest in Vertex, you're investing in a company that is the unquestioned leader in cystic fibrosis (CF) treatments. The company focuses on addressing the root causes of CF, not just the symptoms. Earlier this year, the FDA issued an expanded use authorization (EUA) to expand Vertex's Trikafta drug label. 
VRTX stock is up 19.9% in 2023, and while it only has an approximate 3% upside from its current level, it should deliver 8% earnings growth, which could raise price targets. 
This Biotech Gives Investors Many Opportunities for Growth 
Gilead Sciences Inc. (NASDAQ: GILD) is best known for its Truvada product, one of the industry standards in HIV treatment. However, the large-cap biotechnology company focuses on developing and commercializing therapies in various areas, including liver diseases, oncology, inflammatory and respiratory diseases and cardiovascular conditions. 
This gives the company a large addressable market. Not surprisingly, the company has 61 candidates in clinical trials as of July 2023. Investors should know that several of these are still in Phase 1 trials. That means the big payoff may be years away. 
However, the goal is to get drugs and therapeutics to market. That means the more bites at the apple you have, the higher your likelihood for success. And Gilead recently expanded its research deal with Arcus Biosciences Inc. (NYSE: RCUS), which will expand its pipeline of oncology treatments. 
While you wait, Gilead offers a dividend that currently yields 3.89% and has an annual payout of $3 per share. That's not a bad dividend for a stock trading at around 17x earnings.