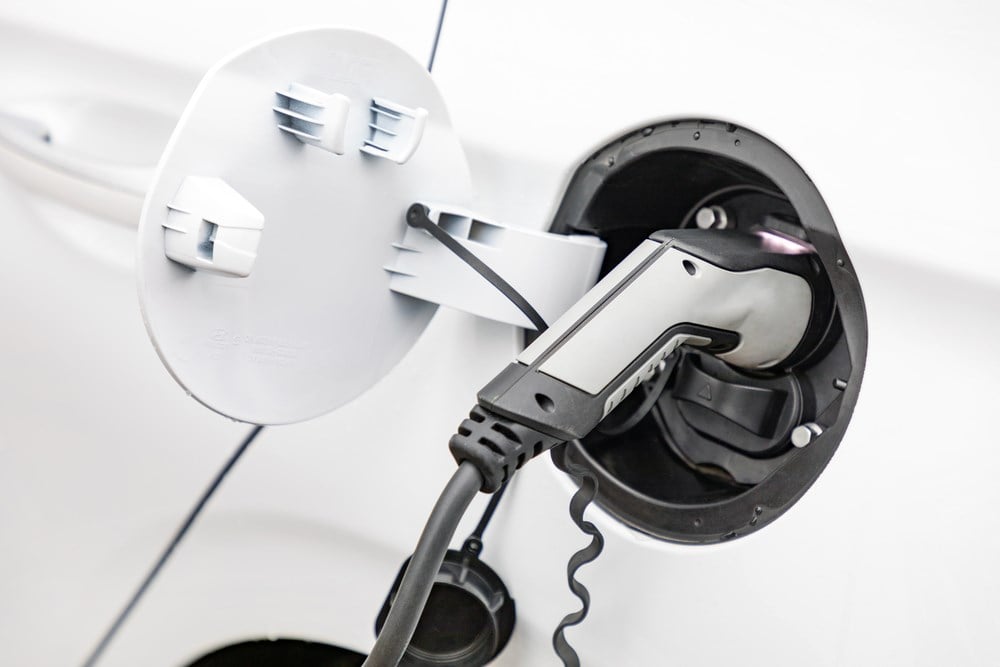 You're likely pretty familiar with Tesla (NASDAQ: TSLA), but Elon Musk should be looking in the rearview mirror because Chinese EV maker BYD Co. Ltd. (OTCMKTS:BYDDF) is speeding up and about to pass. 
Large-cap BYD has been the stronger performer lately, posting a one-month gain of 3.03%, while Tesla drove off a cliff to a 20.80% decline. 
U.S. investors may be overlooking BYD, as well as other strong foreign stocks, because of a common phenomenon called "home country bias," in which investors allocate a disproportionate segment of their portfolio to stocks based on where they live. 
This bias limits exposure to the potential benefits of diversification, such as reduced risk and increased returns that can be achieved by investing in a variety of companies and markets. It can also lead to missed opportunities for growth in emerging markets and industries that are not available in the investor's home country. 
Exposure To Global EV Market
BYD is a fast-growing EV maker that could offer an opportunity for investors looking for broad exposure to the EV market without relying solely on Tesla, or on smaller, more speculative U.S. companies such as Rivian Automotive Inc. (NASDAQ: RIVN), Lucid Group Inc. (NASDAQ: LCID) and Mullen Automotive Inc. (NASDAQ: MULN).   
BYD has been forming a cup-shaped base with a buy point above $33.94. While the stock still has some work to do before regaining that high, which it reached in early February, this is a case of a company with the potential to stage a strong rally. 
The company recently reported a 368% jump in quarterly earnings, to $0.21 a share, on a 66% increase in sales, to $17.5 billion. 
Analysts expect BYD to grow earnings by 42% this year and another 26% in 2024. This year, Wall Street forecasts Tesla's earnings to decline by 18%. 
According to a Reuters analysis of China auto manufacturing data, BYD's quarterly sales in the Chinese market rolled right past light vehicles made by Volkswagen AG (OTCMKTS:VWAGY). 
Sales Doubled In Last Quarter
The company has its sights on Tesla: BYD nearly doubled the sales of all-electric and hybrid vehicles in the first quarter. In total, It sold more than 1.85 vehicles last year, the majority of those in China.  
For Western investors, that's essentially "out of sight, out of mind." But BYD is expanding its tire tracks into Europe and Latin America. It's had a U.S. office since 2010, as the company also makes batteries and solar panels, but that office also serves as a jumping-off point for Latin American business, as well as for partnerships with U.S. companies such as Nvidia Corp. (NASDAQ: NVDA). BYD also has a manufacturing facility in California. 
At the moment, BYD reportedly has no plans to produce and sell cars for the U.S. market, but that could change over time. 
Tesla currently moves more pure EVs than BYD, but the latter's global expansion is very deliberate. It's been ramping up production capacity of fully electric vehicles with the intention of doubling total sales volume in 2023. 
Catching Up To Tesla
BYD halted production of traditional gasoline-only vehicles in March of last year to concentrate on EVs and hybrids. Based on last year's sales data, BYD could potentially sell around 1.75 million passenger EVs this year, only a short drive from Tesla's neighborhood of about 1.8 million vehicles.
BYD analyst ratings show a "buy" on the stock, but be aware: Because the company is not currently listed on a major U.S. exchange, it doesn't have much coverage from Western financial institutions, although it's more widely followed by Chinese analysts. BYD stock is easy enough for domestic investors to buy, as it's listed over the counter. For that reason, U.S. investors can hold BYD shares at major brokerages. 
"Extraordinary" Company
Big U.S. investors are aware of BYD. Warren Buffett has been a shareholder since 2008. He's been selling shares recently as he shifts his Asian market focus from China to Japan (he also unloaded shares of Taiwan Semiconductor Manufacturing Ltd. (NYSE: TSM) for the same reason), but in a recent interview with CNBC, he called BYD "extraordinary." He still holds a significant number of shares in the company. 
In an unusual twist, growth investor Cathie Wood is also a BYD shareholder. You don't find Buffett and Wood mentioned in the context of the same stock very often, but BYD constitutes a 1.82% weighting in her ARK Autonomous Tech. & Robotics ETF (NYSEARCA: ARKQ). Tesla is the largest holding in that fund.