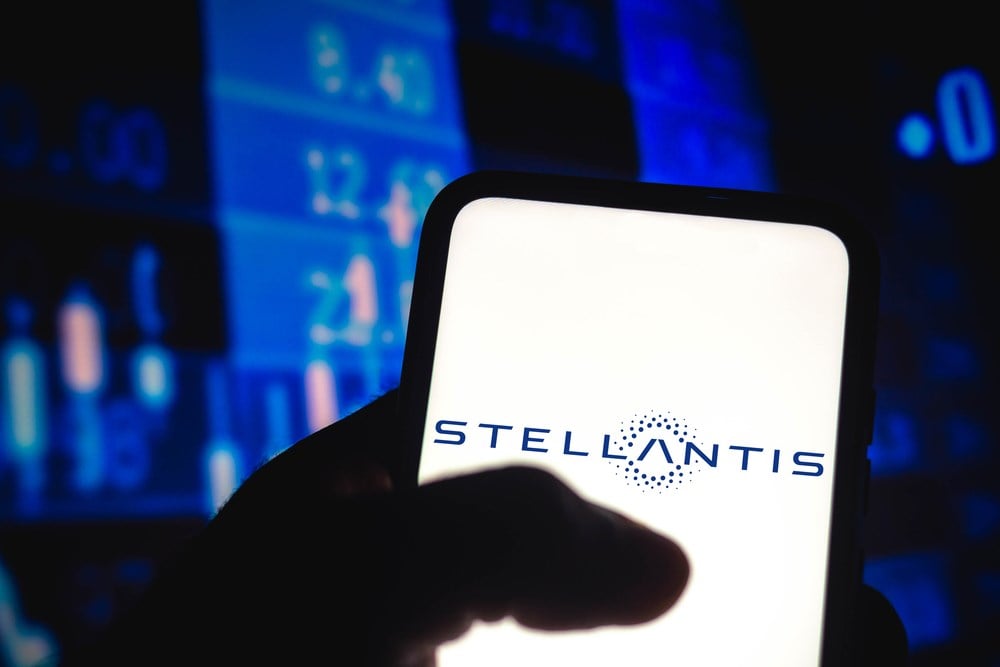 Stellantis NY (NYSE: STLA) was in the news for mostly positive reasons in the last week. The company debuted its first light-duty all-electric EV pickup. The company also announced progress on a deal with Panasonic Holdings Corp. (OTCMKTS: PCRFY) about teaming up to build electric vehicle battery plants in North America.  
That wasn't enough, however, to pacify some more immediate concerns from investors. Specifically, the company announced that U.S. sales saw a 9% year-over-year drop in the first quarter. The company cited negative market conditions including higher interest rates and inflation as weighing on consumer sentiment.  
STLA stock was down 3% for the week. But in the last year, Stellantis is up 18% and with an attractive valuation, it may present a deep value option for patient investors.  
Better Late Than Never 
That may be what Stellantis chief executive officer (CEO) Carlos Tavares may have been thinking at last week's New York International Auto Show. Stellantis introduced its light-duty all-electric Ram 1500 REV. 
The company has been later than many competitors to bring a pickup truck to market. However, according to Mike Koval, Ram brand CEO for Stellantis, the Ram 1500 REV may be worth the wait. Said Koval, "...Our all-new Ram 1500 REV pushes past the competition in areas customers care about most, including range, towing, payload and charge time." 
Specifically, the Ram 1500 REV offers customers a battery pack option that can deliver up to 500 miles of range on a single charge. In the press release that accompanied the debut, Stellantis notes that the truck will be capable of towing up to 14,000 pounds and carry a payload of up to 2,700 pounds. 
The Battery Race Heats Up 
Most automakers are scrambling to build out a battery supply chain in North America. In October 2022, the Biden administration set aside $2.8 billion from the Infrastructure Bill for companies to build and expand commercial-scale facilities in 12 states. This is a key part of the administration's national goal to have EVs make up 50% of all new vehicle sales by 2030 (currently, the number is around 7%).  
The potential deal with Panasonic would be the third such agreement for Stellantis. The company has already announced two EV battery plants in North America.  
Affordability Will be the Key
For all the promises that EVs deliver, the fact remains that the price tag for many EVs is still out of reach for many consumers. This is particularly true as the economy appears headed for a drawn-out recession.  
Tavares acknowledges that the key to getting EVs to a tipping point will be affordability. Stellantis is making efforts to cut costs in an effort to bring the price of the EVs down, but this will be an initiative measured over several years. 
Stellantis May be a Choice for Patient Investors
Legacy automakers may have a leg up on pure-play EV companies (not named Tesla) because they already have an infrastructure in place to scale production. That being said, the EV market is a capital-intensive business model at a time when consumers are cutting back, many existing autos are being repossessed and banks are tightening lending standards.  
Amidst this backdrop, however, STLA stock is attractively valued at just over 3x earnings. However, analysts are only seeing a low single-digit increase in revenue over the next five years and a drop in single-digit drop in earnings per share over that same period. 
But the company is expected to increase its free cash flow (FCF) over the next three years by about 30% and the balance sheet is in good shape. 10 analysts that report to MarketBeat give the stock a Moderate Buy rating.  
This is still a stock that will require patience. Institutional ownership is still in the low 30% percent range and short interest, while still relatively small, has jumped about 5% in the last month. Interested investors may benefit from listening to the company's annual meeting which will take place on April 13, 2023.