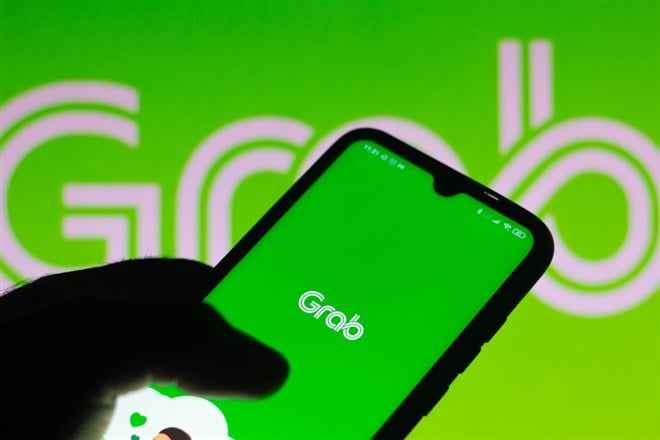 Grab Holdings Ltd (NASDAQ: GRAB) is a Southeast Asian technology company offering ride-hailing, ride-sharing, food delivery, and financial services. Many investors will remember them as the company listed on the NASDAQ in 2021 through one of those infamous SPAC mergers.
It will also be noted as one of those rising, but as yet not profitable, tech companies that the now infamous investment firm Softbank backed. Both of these would usually be enough to make many of us stay clear, as Grab has all the trappings of a company whose shares might have been okay when interest rates were close to zero.
But it's a very different world now. This is evident in their share price, which has fallen from the upper teens of $18 to the lower $2 range.
It's down here that shares spent much of last year, but as of Friday's close, they can boast a full 70% rally from their low last October. Some of the tailwinds that were sorely missed after the stock was brought back down to earth have been strengthening in recent months, and there's a strong argument to be made that the stock has room to run. Let's jump in. 
Can They Get Profitable?
Let's deal with the most sensitive topic, from the bull's perspective at least, first; the company's profitability, or lack of it to date. The stock market has become an unforgiving place for any company that is not consistently profitable, no matter its industry. This is particularly true of tech companies like Grab.
However, the past four quarters have seen their topline revenue increase quarter on quarter, including a 140% jump last November alone, which has brought them within a good report of finally turning a profit. With their latest report due in the coming weeks, it's not a stretch to tie the ongoing strength in shares to investors' expectations for a big result. 
This bullish optimism will be strengthened by the move from Bank of America, who upgraded their rating on Grab shares from Neutral to a Buy rating earlier this month. Equity analyst Sachin Sagoankar and his team there believe the company is set to benefit from "strong growth tailwinds" in its mobility, grocery, and food delivery segments across Southeast Asia. 
In a note to clients Sagoankar zeroed in on two key drivers from this list, writing that "for mobility, in 2023, we expect the driver supply issue to be resolved. We also expect to Grab to reduce its overall pricing to ensure no negative elasticity impact on consumer demand. In delivery, we expect Grab to scale up in grocery and quick commerce to benefit from increasing demand and offset any food slowdown."
His team's new price target of $4.20 suggests an upside of about 15% from where shares closed last week. Were they to hit this, it would mean they were up a full 90% from October's low and it's not hard to see them continuing that run to make it a straight double. 
Getting Involved
There's no doubt that the landscape for companies like Grab is very different now than it was two years ago, but to give credit where it's due, Grab stands out from the crowd with its strategic initiatives. Leadership is keen to continue expanding its services and partnerships.
The company has announced plans to launch a new grocery delivery service and has a well-established partnership with telecom giant Singtel to offer mobile payment services in Southeast Asia. Additionally, Grab has been making strategic acquisitions to broaden and enhance its offerings, including Bento, a B2B delivery platform. At the same time, there is talk of them setting their sights on a key competitor, GoTo, next. 

The company should continue to benefit from the trend towards digitalization and increased use of online services, and having weathered what many might say has been the worst of the storm, it is in a good position to continue its uptrend. Watch for shares to tick above $4 in the coming sessions. Investors should be excited with no real technical resistance waiting for them until above $5.