Should Investors Worry About the Maturity Wall?
March 02, 2019 at 09:30 AM EST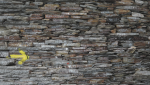 By Alex Dryden via Iris.xyz The U.S corporate debt market has had a solid start to the year, with U.S Investment Grade (IG) bonds up 2.7% and U.S. High Yield up 5.4%. Looking ahead, however, investors will be faced with a wave of maturing bonds, also known as a maturity wall. As we highlight in...