How Do Commodity ETFs Work?
January 18, 2019 at 12:25 PM EST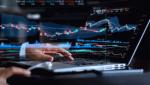 Commodities like agricultural goods and precious metals offer investors an alternative to divest their holdings. Often times, commodities march to the beat of their own drum compared to the broad market. Because of this negative correlation, large downturns in the broad market may not affect...