Dow Jones today, October 1, 2014: The Dow Jones Industrial Average fell 28 points Tuesday as both domestic and global data stamped out gains fueled by increased spin-off and merger activity.
According to reports, U.S. consumer confidence slipped in September for the first time in five months, while annual home prices growth crawled in July to its slowest pace in two years, according to the S&P/Case-Shiller home price index. On the manufacturing front, the Chicago PMI showed a positive reading in September; however, growth has been fueled by rising inventories, which are climbing at their fastest pace in 41 years.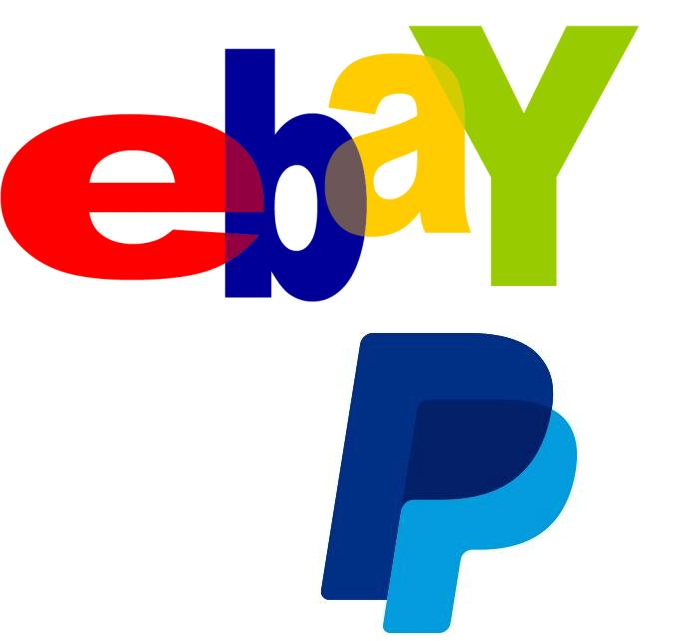 Here's what else you should know to make your Wednesday profitable:
Mobile Surge:

Yesterday,

eBay Inc.

(Nasdaq: EBAY) formally announced plans to spin off its PayPal division in 2015. Shares of eBay soared more than 7% on the news. PayPal, as a standalone division, has generated $7.2 billion in revenue over the last 12 months. The news was a boon for activist investor Carl Icahn, who launched a high-profile battle with eBay in January in an attempt to force it to spin off its payment division.
The Daily Deal:

Shares of

Tekmira Pharmaceuticals Corp.

(Nasdaq: TKMR) surged more than 25% in post-market hours yesterday on news that the Centers for Disease Control had confirmed the first U.S.-based case of Ebola in a Dallas, Texas hospital. The patient is in strict isolation in the hospital. The company has been granted approval by the FDA to treat current Ebola patients with its experimental drug.
No Blackout Dates:

In a boon for advertisers and network operations, the Federal Communications Commission unanimously voted to eliminate government regulations that protect the 39-year-old rule allowing television blackouts from the National Football League. The announcement provides networks run by

CBS Corp.

(NYSE: CBS),

Twenty-First Century Fox Inc.

(Nadsaq: FOXA), and

Comcast Corp.

(Nasdaq: CMCSA) with the final decision on whether they will not televise games within a 75-mile radius if the football franchises fail to sellout non-premium tickets within 72 hours before kickoff. The announcement is part of a larger strategy by the NFL to shift responsibility for ticket sales and broadcasting from the league to individual team owners.
For Sale:

Shares of

Angie's List Inc.

(Nasdaq: ANGI) are up nearly 19% this morning on news that the company hired banking advisers to explore a number of strategic options, including the sale of the company. The online consumer research company has seen its shares fall by nearly 75% in the last 52 weeks, leading many shareholders to question the company's leadership and strategy. That said, a buyer for the company likely exists. The news comes a day after global media firm

News Corp.

(Nasdaq: NWSA) raised eyebrows by acquiring online real estate firm

Move Inc.

(Nasdaq: MOVE) for roughly $950 million.
Data Day:

Following two difficult days this week, U.S. automakers will report September sales. The news comes as

Ford Motor Co.

(NYSE: F) has lost roughly 10% of its stock value after slashing its 2014 and 2015 profit expectations, citing weaknesses in emerging markets. Meanwhile,

General Motors Co.

(NYSE: GM) looks for positive momentum after it revealed the number of deaths tied to a vehicle malfunction increased to 23. More cases are under review, leading many to expect the compensation fund set aside by GM is likely not enough.
Today's Economic Calendar:

Today's schedule features the ADP Employment Report, an update on construction spending, the EIA Petroleum Status Report, and an update on job create in the United States.
Full U.S. Economic Calendar October 1, 2014
MBA Purchase Applications at 7 a.m.
ADP Employment Report at 8:15 a.m.
Gallup U.S. Job Creation Index at 8:30 a.m.
PMI Manufacturing Index at 9:45 a.m.
ISM Manufacturing Index at 10 a.m.
Construction Spending at 10 a.m.
EIA Petroleum Status Report at 10:30 a.m.
Global Manufacturing PMI at 11 a.m.
Up next: The well-intentioned but completely misguided onesey-twosey's bailouts and Band-Aids we've seen so far won't soften the blow of this roughly $1.5 quadrillion derivatives bubble. But don't abandon the ship yet. We can get through and take our profits at the appropriate time; all it takes is a little moxie and a steady game plan like this one...
Tags:
Carl Icahn
,
CBS stock
,
DJIA
,
dow
,
Dow Jones
,
Dow Jones Industrial Average
,
dow jones today
,
EBAY stock
,
FOXA stock
,
Stock Market Today
,
Tekmira stock
,
TKMR stock
,
u s stock market
The post Dow Jones Today Driven By EBAY and Ebola Scare appeared first on Money Morning - Only the News You Can Profit From.