DJ Industrial Ave Theoretical (m)

N/A: DJIA

May 26

loading chart...

Price: 16,606.27 | Ch: 0.00 (0.0%) Welcome back from vacation.

The Dow Jones Industrial Average jumped Friday after new home sales in the United States surged to a three-and-a-half-year high. The S&P 500 closed above 1,900 for the first time ever.
Here's what you should know in Dow Jones and other market news make your Tuesday profitable:

The Biggest Prize of 2014:

Leaders of the New York Stock Exchange and the Nasdaq are attempting to court

Alibaba Inc.

executives to gain the company's listing rights ahead of its pending initial public offering. Speculators believe the NYSE leads the deliberations, while the Nasdaq is still reeling from concerns created by the $15 billion

Facebook Inc.

(Nasdaq: FB) IPO, which faced technical difficulties during its opening.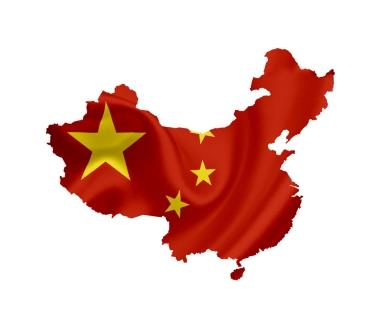 The Mega Energy Deal:

The Financial Times

reports that China instructed its state-owned companies to sever links with American consulting firms like

The Boston Consulting Group

(NYSE: BCG) and

McKinsey & Company

. The announcement comes days after the United States charged five Chinese military officers with cyber hacking U.S. companies. Chinese leaders surmise that these companies may have given trade secrets to the U.S. government.
The Deal Finally Dies:

On Monday,

Pfizer Inc.

(NYSE: PFE) walked away from its final offer to purchase

AstraZeneca

PLC

(NYSE: AZN) for $118 billion. This officially ends the company's long goal of merging with the British pharmaceutical giant. Pfizer said it likely will not make another offer.
House of the Future:

Keeping up with the boom in the "Internet of Things,"

Apple Inc.

(Nasdaq: AAPL) is planning to offer software that will turn its iPhone into a remote control to use around the home. The software would provide users with control over lights, appliance, air conditioning, and security systems. AAPL will unveil its plans at its Worldwide Developer Conference next week, according to

The

Financial Times

.
Undercutting its Rival:

In an attempt to appease French regulators,

Siemens AG

(OTC: SIEGY) will likely offer roughly seven billion euros and its rail assets in exchange for Alstom's energy division.

Reuters

reports that the offer places a value higher than its rival

General Electric's

(NYSE: GE) bid and offers strategic assets in the deal, along with cash.
Today's Economic Calendar:

A busy day features the S&P Case-Shiller housing index, consumer confidence measurements, the Richmond and Dallas manufacturing indices, and a speech by the President of the Atlanta Federal Reserve.
From Russia With Love:

Credit and debit card companies

Visa Inc

. (NYSE: V) and

Mastercard Inc.

(NYSE: MA) assured markets that they will continue to operate in Russia despite concerns about economic sanctions or the nation's economy. Both companies met with Russian government officials last week in St. Petersburg to discuss new rules to operate in the country, including large security deposits to the nation's central bank to ensure credit liquidity.
Full U.S. Economic Calendar May 27, 2014 (NYSE: all times EDT)
Durable Goods Orders at 8:30 a.m.
FHFA House Price Index at 9 a.m.
S&P Case-Shiller HPI at 9 a.m.
PMI Services Flash at 9:45 a.m.
Consumer Confidence at 10 a.m.
Richmond Fed Manufacturing Index at 10 a.m.
State Street Investor Confidence Index at 10 a.m.
Dallas Fed Manufacturing Survey at 10:30 a.m.
4-Week Bill Announcement at 11 a.m.
3-Month Bill Auction at 11:30 a.m.
6-Month Bill Auction at 11:30 a.m.
2-Yr Note Auction at 1 p.m.
Atlanta Federal Reserve Bank President Dennis Lockhart Speaks at 8:10 p.m.
NEXT: At the end of Putin's two-day trip to China last week, the two nations signed a landmark natural gas supply deal, driving another large nail in the petrodollar's coffin. As the trend accelerates, there are two plays you can make right now to profit from the petrodollar's demise...
Tags:
$AZO
,
$BCG
,
$FRO
,
$JKS
,
$MBT
,
$PFE
,
$SIEGY
,
$WDAY
,
AAPL
,
AZN
,
DJIA
,
djia today
,
dow
,
Dow Jones
,
Dow Jones Industrial Average
,
Dow Jones Industrial Average today
,
dow jones today
,
Dow record high
,
dow today
,
FB
,
General Electric
,
how did the dow do today
,
How the Dow did today
,
M&A
,
market news
,
market news today
,
NASDAQ
,
S&P 500
,
Stock Market
,
Stock Market Today
,
Todays Stock Market
,
what did the Dow do today
,
what happened to the dow today
The post Dow Jones Kicks Off Short Week Sailing on U.S. Home Sales' High And These Stories appeared first on Money Morning - Only the News You Can Profit From.