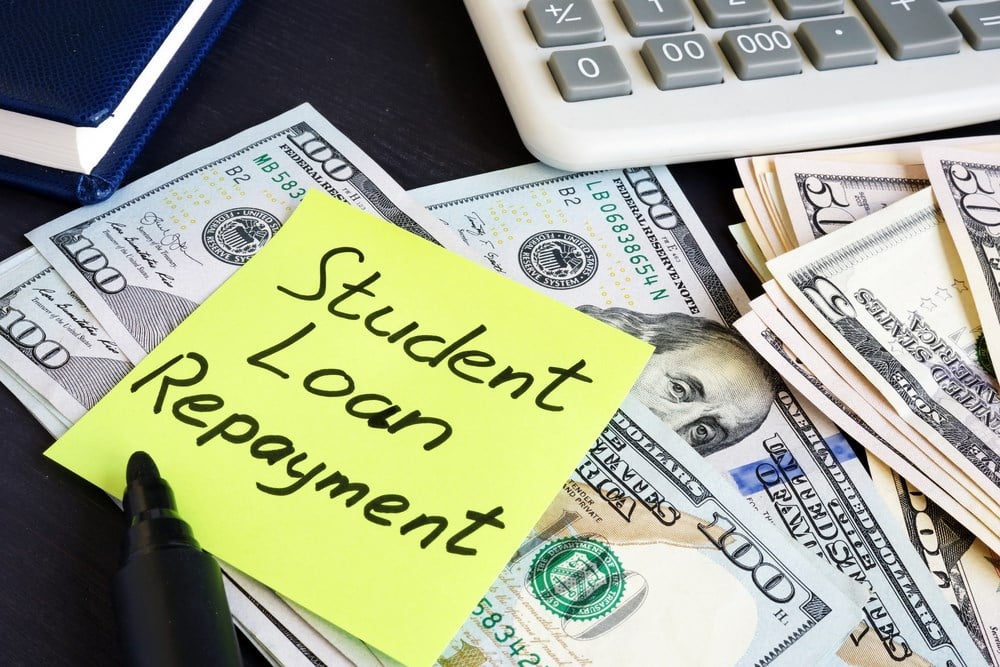 The COVID-19 pandemic prompted the Biden Administration to halt student loan repayments starting March 13, 2020. As vaccinations spread and the reopening was underway, the administration extended the pause multiple times. The administration has also considered canceling some student debt.
The Supreme Court is set to rule on the legality of the student loan pause. During the debt ceiling negotiations, the Biden administration agreed to the stipulation of resuming student loan payments starting August 29, 2023, in exchange for suspending the debt ceiling into 2025. The resumption of student loan payments will impact retail stocks as young workers will have to pull back discretionary spending again to resume paying back student loans.
Industries to Feel The Pain
When student loan repayments were paused, they affected savings and discretionary spending. The money that would typically go towards loan repayments was saved or, more likely, spent. Retailers have been benefiting from the student loan repayment halt for over three years.
The retail apparel, restaurant, recreation and entertainment industries will feel the most pain, especially during the Back-to-School season. The most vulnerable are the borrowers who have yet to make a single student loan payment and may suffer from personal budget shock.
Student Loan Forgiveness Supreme Court Decision
The student loan repayment pause is different from the loan forgiveness plan. The Biden administration's student loan debt relief plan calls for the cancellation of up to $20,000 for anyone receiving a Pell Grant for college and up to $10,000 for borrowers earning less than $125 000. U.S. Department of Education warned that borrowers might fall behind on loans at historic rates if the loan forgiveness plan is ruled unconstitutional.
There are 43 million borrowers collectively owing over $1 trillion in student loan debt. The court ruling is expected to be issued in June 2023.
UBS Analysis
UBS analyst Jay Sole noted that U.S. consumers with student loans would have to cut down on soft goods as they shift spending back to repaying student loans. Premium brands and retailers are likely to feel the most pain. These include stocks like Crocs Inc. (NASDAQ: CROX), American Eagle Outfitters  Inc. (NYSE: AEO), Canada Goose Holdings Inc. (NASDAQ: GOOS), Under Armour Inc.  (NYSE: UAA) and Victoria's Secret & Co. (NASDAQ: VSCO).
UBS analyst Jay Sole noted that inflation and a weak macroeconomic environment had already caused consumers to withdraw from discretionary spending. Retail apparel has proven to be the category most consumers cut back on first. He commented, "Interestingly, market research of 1,392 US consumers with student loans shows this trend is even more pronounced among this group. We believe this indicates Student Loan Consumers will reduce spending on apparel in a big way when they have to start paying off their student loan debt."
Key Bank Capital Markets Analyst Actions
Using the same thesis of sizeable headwinds stemming from the student loan repayment resumption, Key Bank downgraded shares of Target Co. (NYSE: TGT) to a Sector Weight Overnight. Analyst Bradley Thomas noted that nearly 27 million borrowers would have to begin making repayments on their student loans after August 30, 2023.
The average monthly payments will range from $400 to $460, creating a $46 billion headwind in the Back-To-School and holiday shopping season. His Target downgrade was based on the fact that other retailers like Dollar Tree Inc. (NASDAQ: DLTR) and Big Lots Inc. (NYSE: BIG) had already lowered their guidance, but Target had not.
Who Benefits From This?
Student loan providers will finally start to see repayment to regenerate cash flows. SoFi Technologies will be a winner as it receives loan repayments once again. SoFi shares started their downward trajectory in November 2021 from a swing high of $24.65, falling to a low of $4.24 in December 2022. Shares fell to a $4.45 low on the Wedbush price target cut to $2.50 on May 15, 2023. Shares have staged a rally since then to a high of $8.81 in June 2023 on the student loan repayment resumption news. The Supreme Court Ruling on the student debt forgiveness plan will also impact the shares. Investors may want to see how the ruling goes first before chasing shares.