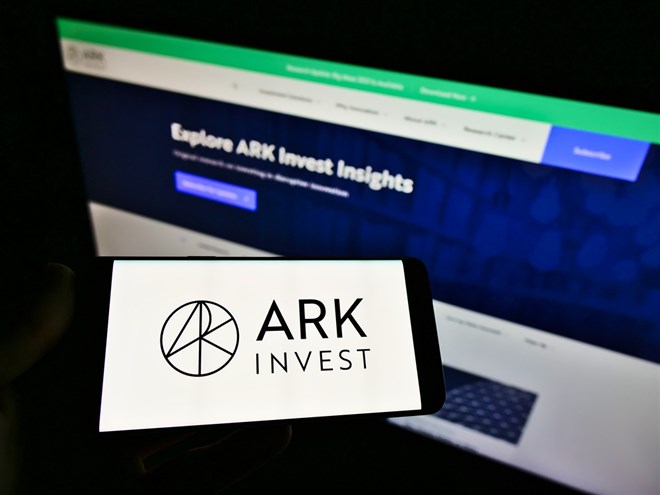 Gains in Tesla Inc. (NASDAQ: TSLA), Zoom Video Communications Inc. (NASDAQ: ZM) and Exact Sciences Corp. (NASDAQ: EXAS) are propelling the Ark Innovation ETF (NYSEARCA: ARKK) to better-than-ever monthly gains.
Does that mean the Ark Innovation ETF, which notched one of the best performances among all ETFs in 2020, is ripe for a rebound?
The ARKK ETF returned 27.82% in January, its best monthly return since launching in 2016. It's had other months with gains above 20%, such as April 2020 and November 2020, but none this big. 
Managed by chief investment officer Cathie Woods, the Ark Innovation ETF was one of the brightest lights in the pandemic-era tech rally. The fund returned 152% in 2020, which would be astounding for a single stock, let alone a basket of stocks such as this. 
It kicked off February with a gain of another 12%, due in no small part to recent gains in the top three holdings Tesla, Zoom, and Exact Sciences, as you can see on their respective charts. 
The Ark Innovation fund's objective is long-term growth by investing at least 65% of its assets in U.S. and foreign stocks that adhere to an investment theme of disruptive innovation. Ark considers disruption ''disruptive innovation'' as a technologically-enabled product or service with the potential to change how the world works. 
Companies within the ETF fall under the following categories:
DNA Technologies and the "Genomic Revolution"
Automation, Robotics, and Energy Storage
Artificial Intelligence and the "Next Generation Internet"
Fintech Innovation
While Woods' stock-picking abilities were widely lauded during the fund's stunning uptrend, which peaked in January 2021, she and her find were widely panned as its value continued to drop. 
Growth Hit Hard In Market Correction
However, it's worth taking those criticisms with a grain of salt, as this fund falls squarely into the growth category, which was hit especially hard as the broad market corrected. 
While the wider tech-centric Invesco QQQ Trust ETF (NASDAQ: QQQ) didn't begin correcting until a year after the Ark Innovation ETF, there wasn't much Woods and Ark could have done differently and still adhere to the fund's investment objective. For example, the fund couldn't suddenly make a change to overweight energy stocks in 2022, as that wouldn't line up with its objective. 
Zoom is the second-most heavily weighted stock in the portfolio, which constitutes 8.26% of the fund allocation. As employees began returning to in-person work in 2020 and the well-known "Zoom fatigue" set in, sales and income began declining and the stock fell along with it. 
The stock dropped 46% in 2021, partially explaining why the ARKK ETF fell sharply. Things didn't get any better in 2022, with Zoom declining another 63%
Meanwhile, another large holding, Exact Sciences, fell 41% in 2021 as the wider biotech industry crumbled. Exact develops cancer screening and diagnostics tools for early detection. The stock in 2021 partly because of company-specific developments about the end of a co-promotion deal with Pfizer Inc. (NYSE: PFE) for Exact's Cologuard screening product.  
Unprofitable Companies Out Of Favor
Nonetheless, with investors seeking higher quality stocks over the past two years, an unprofitable company like Exact wasn't the kind of thing institutions were piling into.  
To be accurate, while the fund was in the midst of its steep declines in 2021 and 2022, other stocks were more heavily weighted. For example, Roku Inc. (NASDAQ: ROKU), Block Inc. (NYSE: SQ) and Teladoc Health Inc. (NYSE: TDOC) were all among the top holdings in the past couple of years, and all three posted significant declines during that time.
While other growth-oriented ETFs, such as the more staid Vanguard Growth ETF (NYSEARCA: VUG) posted declines last year, ARKK has more reliance on unprofitable, young companies that haven't yet attracted the kind of institutional support to buoy stocks during bouts of high-interest rates and economic uncertainty, as occurred in 2022. 
More Established Large Caps Fared Better
For example, the Vanguard Growth ETF's top holdings are pretty reliable stalwarts: Apple Inc. (NASDAQ: AAPL),  Microsoft Corporation (NASDAQ: MSFT), Amazon.com, Inc. (NASDAQ: AMZN) and Alphabet Inc. (NASDAQ: GOOGL), none of which saw the meltdowns that some of the smaller, less proven ARKK holdings did. 
Woods is playing a game with more risk in opting for newer, unprofitable stocks over more established names like you'll find in the Vanguard fund. However, as shown in 2020, when the market favors that category of stocks, there's potential for a huge upside. 
It's unlikely that 2023 will result in the same sky-high returns that growth investors saw in 2020. However, if more favorable conditions, such as lower interest rates, can boost growth stocks, it's not impossible that the ARKK ETF could stage something of a comeback.